Team Instinct: Proud Underdogs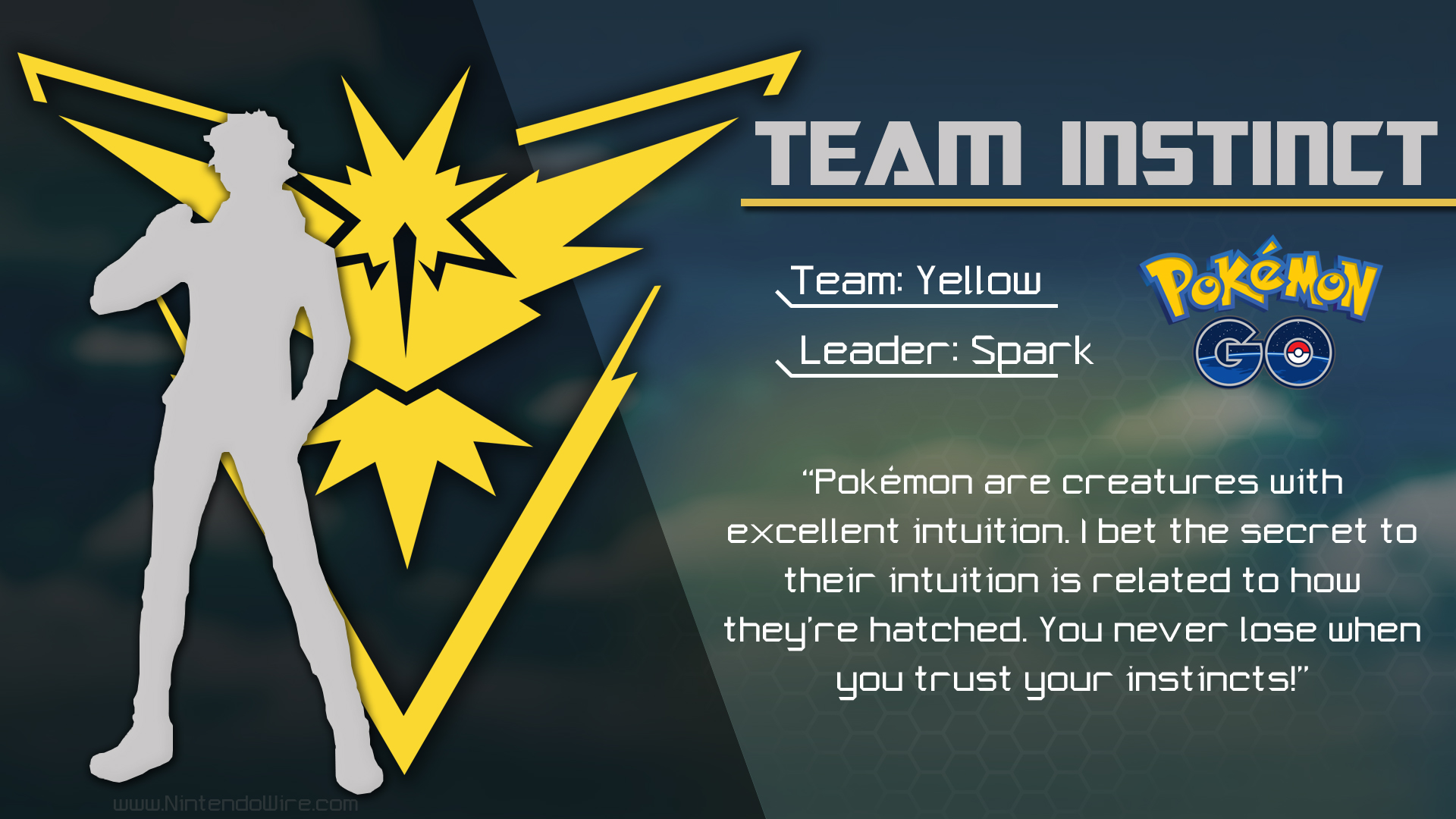 Team Instinct has failed to draw anything even close to the number of members that have joined Teams Mystic and Valor. They've had problems gaining popularity since the Pokemon Go game was launched in July of this year; even failing to reach any higher than 25% of overall team members to date.
Whether it's because the hue of yellow that was chosen to represent the team is less aesthetic than the red (Valor) or blue (Mystic), or because players are bigger fans of the other two team's mascots, or some other reason entirely, the numbers just aren't there.
Who is the Team Instinct Leader?
Around a month ago, Niantic revealed the identities of all three gym team leaders within the Pokemon Go game. Team Instinct's leader was revealed to be a goofy and lovable spazz named Spark. While Team's Valor and Mystic are making a great deal of fun of the stereotypically dumb blonde leader, Team Instinct fans adore him.
Which Pokemon is Team Instinct's Mascot?
The legendary flying/electric type Pokemon; Zapdos; is the appointed mascot for Team Instinct. Again, this may have something to do with the team's lack of popularity and members. Zapdos was dwarfed at the polls by Moltres and Articuno even in the original Pokemon games.
Holding On By a Thread
Members of Team Instinct are still holding on by a thread despite the lack of general enthusiasm for their team. They have embraced their recently revealed leader as well as the growing underdog culture that is culminating around the team due to their lack of success thus far. Many members of Team Instinct claim they have more of a real 'team' connection than other players because it is so critical that they work together. We'll just have to see how it plays out when the true purpose of team affiliation is revealed.